Our focus was to minimize the introduction of too many chemicals to Baby Wu early on in his life. As such, we spent time researching non-toxic baby products. Here is the list we ended up buying, hopefully it helps simplify your shopping if you share a similar philosophy.
Preparing for Baby can be expensive. Balance buying new items with gently used items. Sign up for resources like Buy Nothing.
CONTENTS
RELATED LISTS
---
TRAVEL
Car Seat
Baby cannot come home without a car seat so buy ASAP.
Lightweight, stability leg, chemical-free flame retardant, GOTS certified organic fabric.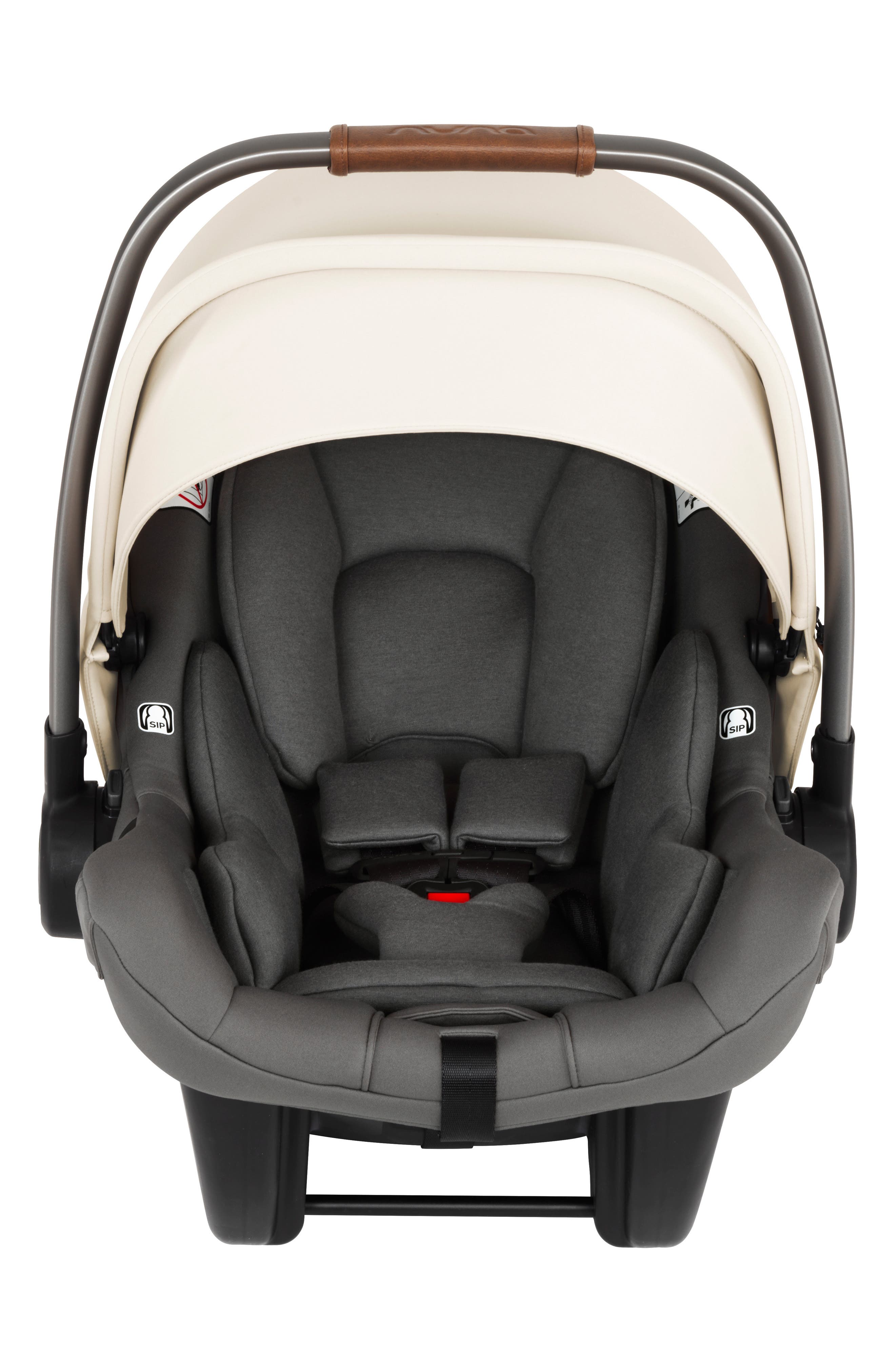 nuna PIPA Lite Car Seat
Buy Now
Stroller
Lightweight, UPF 50+ canopy, OEKO-TEX certified free of harmful chemicals
UPPAbaby VISTA V2
Buy Now
Sunscreen
non-nano Zinc Oxide
Thinkbaby Sunscreen SPF 50+
Buy Now
---
SLEEP
In the beginning, baby sleeps more than 80% of the day. As a result, it is important that the crib and mattress create a healthy sleep environment, free of VOCs and harsh chemicals.
Baby Crib
With cribs, aim to avoid VOCs from formaldehyde adhesives, polyurethane finishes and manufactured woods such as particleboard or MDF. Another way to think about it is furniture should have no smell.
The best value non-toxic crib is surprisingly made by IKEA. In the original version of the product, the base used to be particleboard. A few years ago, IKEA replaced the particleboard base with solid wood slats. As of 2020, it is 100% solid hard wood (beech) with no finish.
IKEA Sniglar Crib, Beech
Buy Now
Crib Mattress
Highlighted by the Washington Post in 2013, a 2003-2004 study by the US Center for Disease Control and Prevention found that 97% of Americans had flame retardants in their blood. Just like with our adult mattress, we wanted to avoid polyurethane foam, flame retardant chemicals, PVC waterproof coverings, and phthlates plasticizers.
Latex Free Mattress
If a parent is allergic to latex, there is a 25-50% chance Baby will also have a latex allergy. As a precaution, we decided to go with a non-latex mattress by Naturepedic. If you can afford it, go with the 252 coil option for a more even weight distribution.
Naturepedic Organic Crib Mattress – 252 Coils
Buy Now
Mattress Cover
GOTS certified organic for no pesticides in the cotton growth, OEKO-TEX certified TPU moisture barrier for no harmful chemicals in production, GREENGUARD GOLD compliant for low VOC emissions, waterproof for those late night accidents.
Green Mattress Waterproof Protector
Buy Now
Crib Sheets
Burt's Bees has built an amazing brand focusing on the quality of ingredients used in its natural skincare lines, and this quality has carried over to its baby products. All of their linen items are GOTS certified and reasonably priced.
Burt's Bees Baby – Fitted Crib Sheet
Buy Now
Swaddle Blankets
Despite the popularity with easy to use sleep sacks such as the Miracle Blanket, nothing beats a nice tight swaddle. Swaddle blankets are also super versatile for emergency burp clothes, changing pads, and extra warmth so definitely get some extras.
Burt's Bees Baby Swaddle Blankets
Buy Now
Natural White Noise Machine
For sensitive babies to help keep them sleeping in a quiet house.
Yogasleep Dohm UNO
Buy Now
Baby Monitor
In the early days, it is best to keep Baby in the same room with you whenever possible, to hear the microsounds. If not possible, Eufy is a great option to keep track that doesn't require your phone.
Eufy Baby Monitor
Buy Now
Tummy Time Companion
We wanted Baby Wu to think of our dogs as his lifelong companions, so we got one closer to his size to keep him company.
Jellycat Dog
Buy Now
---
CHANGE
Diapers (Breathable)
Diapers are a tough category as not only are there big differences in the quality of materials used, but also vast differences in size and fit.
In this particular category, for the first month we went with exceptionally breathable diapers from Japan, excellent for babies with sensitive skin. They are soft, breathable, and have the pee indicator.
Merries Breathable Diapers
Buy Now
Diapers (Absorbent)
After the first month, we changed over to Moony diapers as they are much more absorbent while still very breathable. Moony's emphasis is to reduce the amount of diaper contact points with the skin
Moony Absorbent Diapers
Buy Now
Changing Pad
Waterproof diaper changing pad. Whatever is cheap and waterproof.
Use a swaddle blanket for extra comfort and warmth.
Waterproof Diaper Changing Pad
Buy Now
Diaper Pail
Keeps dirty diapers and dirty smells in.
Munchkin Odor Control Diaper Pail
Buy Now
Wet Wipes
Avoid ingredients such as sodium lauryl sulfate (SLS), sodium laureth sulfate (SLES), phthalates, methylisothiazolinone (MIT), propylene glycol, butylcarbamate (IPBC), polyethylene glycols (PEGs), parabens, phenoxyethanol, triclosan, alcohol, fragrances, formaldehyde and unnecessary additives. Preferably look for an EWG Skin Deep Score of 1.
We went with the simple Water Wipes. 99.9% water with a dash of benzalkonium chloride for preservation on 20% viscose and 80% polyester sheet. Use within 30 days of opening.
Water Wipes
Buy Now
Wipe Warmer
A necessity in cold climates to make diaper changing a more pleasant experience for all.
Munchkin Wipe Warmer
Buy Now
Facial Tissue
We found that it is best to use dry tissue to clean a poopy diaper and using wet wipes to finish.
Puff Facial Tissue
Buy Now
Multipurpose Ointment
For the inevitable diaper rash, caused by pee or poo touching Baby skin for too long.
Burt's Bees Baby Multipurpose Ointment
Buy Now
Eczema Cream
We tried a bunch, and settled with the tried and true CeraVe.
CeraVe Moisturizing Cream
Buy Now
Medical Grade Air Purifier (Alternative)
0.003 micron hospital grade air filtration to filter viruses.
IQAir HealthPro Plus Air Purifier
Buy Now
---
FEED
If possible, breastfed babies will typically get a better nutrition profile than formula fed. If you think about it, the fact that the current understanding of nutrition changes every year highlights the continued lack of understanding and likely lack of discovery of many key nutrients that will be added in future formula as science progresses.
Hospital Grade Breast Pump (Rental)
If you are serious about breast-feeding, the goal is to get your milk production up as fast as possible. Rent a hospital grade pump to accelerate this. Most hospitals have it available for new mothers and can be rented on a weekly or monthly basis, often cheaper than online prices. The Medela Symphony has a special program to mimic the newborn sucking pattern to help stimulate breast milk production.
Medela Symphony Breast Pump
Rent Now
Nipple Balm
Be proactive and use early.
Honest Co Nipple Balm
Buy Now
Glass Baby Bottle
Unsurprisingly, the best baby bottles are made in Japan. Borosilicate glass bottles for non-porous temperature shock, silicone nipples for sterility, time calibrated flow speed sizing. Super slow flow nipples are important to teach Baby to still work for the milk. Pigeon owns Lansinoh and uses the Lansinoh brand in the US for their bottles and nipples.
SS (Babies 0+ Months): ~10m for 50ml
S (1 Month Old Baby +): ~10 min for 100ml
M (3 Months Old Baby +): ~10 min for 150ml
L (6 Months Old Baby +): ~10 min for 200ml
LL (9 Months Old Baby +): ~5 min for 200ml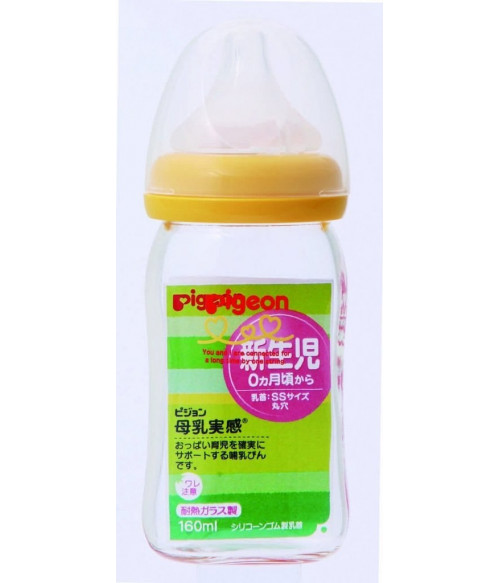 Pigeon Glass Baby Bottle 160ml
Buy Now
Plastic Baby Bottle
If you are ok with plastic, Pigeon owns Lansinoh.
Lansinoh Plastic Baby Bottle 160ml
Buy Now
Bottle Warmer
A non-steam based bottle warmer. Works well with borosilicate glass bottles from freezer to mouth.
Kiinde Kozii Baby Bottle Warmer
Buy Now
Bottle Brush
Something to get in all those hard to reach places.
Avent Bottle Brush
Buy Now
Bottle Soap
Free of harsh chemicals including SLS, SLES, parabens, methylisothiazolinone, methylchloroisothiazolinone, formaldehyde, antibacterial agents, fragrances.
Dr Bronner Baby Castile Soap
Buy Now
Bottle Sterilizer and Dryer
Large capacity, steam based sterilizer with short and long drying cycles.
Papablic Baby Bottle Steam Sterilizer and Dryer
Buy Now
Glider
Hardwood frame, GREENGUARD GOLD Certified.
Pottery Barn Comfort Swivel Glider
Buy Now
Step Stool
Rather than an ottoman for the glider, use a step stool to elevate one leg to put Baby in a more comfortable feeding position. We bought 3 because they are so useful.
Oxo Tot Step Stool
Buy Now
Burp Clothes
GOTS certified organic.
Burt's Bees Baby – Burp Cloths
Buy Now
Robe
Comfortable for feeding during recovery.
Belgian Flax Linen Robe
Buy Now
Baby Scale
To make sure baby is eating enough to grow.
Health o Meter Baby Scale
Buy Now
---
FORMULA
While breast feeding is usually the best option, the most important thing in the first week is a full baby. Research indicates that malnourishment as a baby can cause permanent developmental problems. If mother's milk is slow to come in, supplement. It's pretty obvious Baby isn't getting enough nutrients if you can't get Baby to stop crying. In the early days, Baby doesn't cry without a reason, so pay attention.
Ready to Feed Formula – Europe Import (Pre 1M)
In the first month, it is highly recommended to use ready to feed formula. Not only is it convenient, but it is also much more sterile.
HiPP uses lactose instead of maltodextrin, but uses palm oil.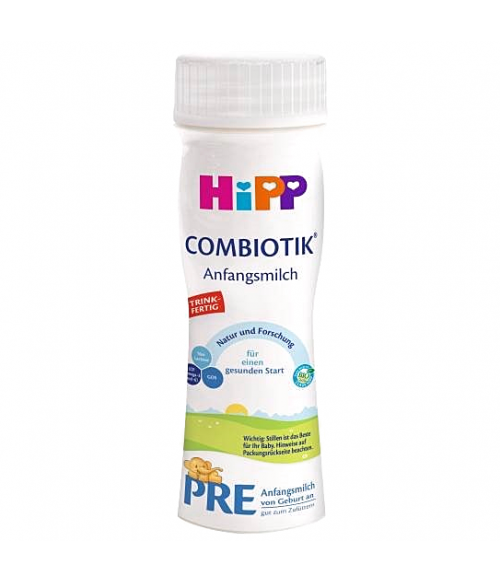 Premixed HiPP Stage PRE Combiotic Infant Milk Formula 200ml
Buy Now
Ready to Feed Formula – US (Alternative)
If you can't find European formula or if Baby doesn't digest it well, try American formula. Every Baby digests differently, so experiment until you have good poop.
Similac Pro Advance does not use palm oil.
Similac Pro Advance (59ml)
Buy Now
Toddler Formula (Post 1Y)
Once Baby passes 1 year.
Earth's Best Toddler Formula
Buy Now
Infant Milk Thermostat
Water always has the potential for bacteria, especially for sensitive little ones like Baby.
A staple in Asia to maintain infant food sterility, infant "milk thermostats" will bring water to a full boil for sterility before cooling it back down to the optimal formula feeding temperature of 45 degrees celsius. Adjust the temperature based on Baby preferences.
Baby Formula Electric Kettle (perpetual temperature hold)
Buy Now
Probiotics and Vitamin D
To help that digestion mature.
BioGaia Probiotics with Vitamin D
Buy Now
Weighted Straw Cup
Spill proof
b.box Sippy Cup
Buy Now
---
BATH
Bathtub
Collapsible with stretchable newborn sling.
Collapsible Baby Bath Tub
Buy Now
Baby Wash
Aloe leaf juice base with oatmilk and calendula oil. EWG Skin Deep Rating: 1.
Babo Botanicals Baby Shampoo and Wash
Buy Now
Washclothes
GOTS certified organic.
Burt's Bees Baby – Terry Washcloths
Buy Now
Baby Sponge
Plant-based konjac
Konjac Baby Sponge
Buy Now
Baby Massage Oil
Cold-pressed, cosmetic-grade camellia oleifera oil, ideal for post bath baby massage. Organic and kosher certified.
Organic Camellia Seed Oil
Buy Now
Baby Nail Scissors
Easier than nail clippers
Tweezerman Baby Nail Scissors
Buy Now
---
LOUNGE
Baby Lounger
While you would expect Baby to always sleep in the crib, it is exceptionally convenient to have a portable bed so he can sleep in whichever room you are in. Baby Wu loved his DockATot.
DockATot Deluxe+
Buy Now
Play Mats
Free of BPA, EVA, formaldehyde, phthalates and lead (Tested to European Toy Standards EN71).
This play mat is made of food-grade, low-density polyethylene foam. OEKO-TEX Standard 100 certified free of harsh chemicals. Perfect for tummy time exercises and crawling practice.
Baby Care Play Mat
Buy Now
Structured Baby Carrier
A wonderful structured carrier.
Ergobaby Carrier Omni 360
Buy Now
Baby Gate
The baby gate, re-invented.
Retract-A-Gate
Buy Now
Travel Crib
Portable travel crib and play pen, perfect for around the house or visiting friends.
Lotus Portable Travel Crib and Backpack
Buy Now